70 percent of smokers want to quit smoking. The strong cravings and withdrawal symptoms can make this a difficult task.This is because smoking is a true addiction. Nicotine stimulates the same area of the brain as heroin and morphine. Pet scan proves this for the first time.
Most smokers have made several attempts before actually quitting. To prevent a relapse it is important to avoid triggers, seek help (counselor, doctor, support groups, etc.), use medications, release your internal endorphins. Smokers who receive counseling are 50% more likely to to quit than those who do not.
How we can help with Smoking Cessation
Relapse is common in overcoming tobacco dependence and is often followed by cessation. We offer one-on-one counseling with or without medications. We also offer telephone visits.
Call today for an appointment! 954-923-7333
Develop Coping Skills
Learn to avoid and anticipate temptation and trigger situations.

Learn cognitive strategies that will reduce negative moods.

Accomplish lifestyle changes that reduce stress, improve quality of life and reduce exposure to smoking cues.

Learn cognitive and behavioral activities to cope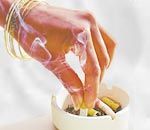 I Quit!



Smoke Out Date November 21, 2019
Join thousands of Americans as they make the pledge to live tobacco free! You will be taking an important step towards living a healthier life. There are many resources available to help you plan your quit date. Even if you quit for one day, it is the start toward kicking the habit. We will have resources at our office to help you quit.
Buy someone you love a gift certificate for smoking cessation. The gift includes two visits with a board certified addiction specialist and a two week supply of medication! The cost is $395.00 for two telephone visits.The cost of medications vary.(If they smoke a pack per day they spend $180.00 per month)
Pet scan of brain after nicotine use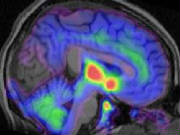 Set a quit date, if you want to

Change the things around you

Get rid of all cigarettes and ashtrays in your home, car and work

Don't let people smoke in your home

After you quit don't smoke even a puff

Let family and friends know, use professional help, utilize phone counseling from the American Cancer Society, American Lung Association or your state's free quit line.

Anticipate Challenges
We are dedicated to serving our customer's needs, and our goal is 100% customer satisfaction. We strive to bring you the best in quality service. If something isn't right, please let us know.
Bupropion (Wellbutrin, Zyban)